PVC RFID-polsbandjes
SunwayRFID biedt T5577 RFID-polsbandjes in verschillende kleuren.
Kijk gesp riem, gemakkelijk te gebruiken. Modeontwerp, modieus, kleurvariëteit.
Rfid-armband wijd gebruikt op Cashless betaling, Muziekfestivals, Toegangscontrole & beveiliging, Evenementmanagement, Zwembad, Zomer / winterkamp.

SunwayRFID is uw betrouwbare zakenpartner in de PVC Verstelbare Rfid-polsbandjesindustrie van T5577 .

T5577 Pvc Rfid polsbandjes Rfid-armband voor evenementen
Chip: T5577 of aangepast
Aangepaste kleur, grootte, vorm.
Functies voor RFID-polsbandjes T5577 PVC Rfid-chiparmband 125 kHz
Materiaal: PVC zacht rubber
Afmeting: 250 mm lengte
Chip: T5577 (andere chip seethe chips sheet)
Frequentie: 125KHZ (LF)
Protocol: ISO 11784 / ISO 18000-2
Leesbereik : 0,5 cm - 5 cm, relatief bij de lezers.
Gegevensprogramma: variabele nummers, URL, teksten, enz., Alleen lezen, gecodeerd
Craft: logo afdrukken, datas-programma, QR-code, afdrukken van nummers, op maat gemaakt pakket.
Werkomgeving: -25 ℃ tot 70 ℃
Available
for
low-frequency
chips(125KHZ)
:
TK4100,
EM4200,
T5577,
1
,2,
and
Hitag
Hitag
Hitag
S,
etc.
Available
for
high
frequency
chips(13.56MHz):
FM11RF08,
Mi-fare1s50,
MIFARE
Plus®
S
1K,
MIFARE®
Ultralight®
EV1
(48
Bytes),
NTAG®
213,
NTAG®
203
(144
bytes),
TI2048,
SRI512
ect.
Available
for
uhf
chips(860-960MHz):
UCODE
GEN2,
ALIEN
H3,
IMPINJM4,
ect.
Toepassing: veel gebruikt op campussen, pretparken, bussen, toegangscontrolegebieden, concerten en tickets enzovoort.
Onze diensten:
3-5 dagen snelle monsters maken
Aangepast gegevensprogramma
OEM / ODE-mogelijkheid. Aangepast formaat, vorm, afdrukken en materiaal allemaal beschikbaar.
Grootte en productoverzicht: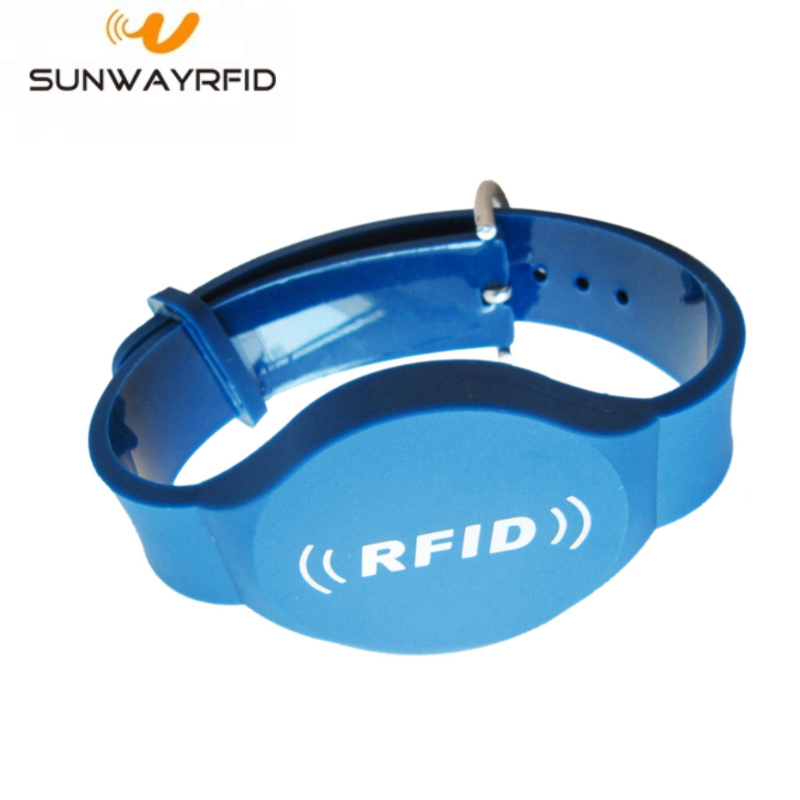 Chips beschikbaar voor RFID-polsbandjes:
NFC Type 2, ISO14443A,

13.56MHZ




NTAG® 213 (144 bytes)

NTAG® 215 (504 bytes)

NTAG® 216(888 bytes)

NTAG® 210 (48 bytes)

NTAG® 212 (128 bytes)

NTAG®413 DNA (160 Bytes)




NTAG® are registered trademarks of NXP B.V. and are used under license.

NFC Type 2, ISO14443A, 13.56MHZ




MIFARE® Ultralight® EV1 (48 Bytes)

MIFARE® Ultralight® C (148 byte)




MIFARE and MIFARE Ultralight are registered trademarks of NXP B.V. and are used under license.

NFC Type 4, ISO14443A, 13.56MHZ




MIFARE® DESFire® 2K / EV1 2K / EV2 2K

MIFARE® DESFire® 4K / EV1 4K / EV2 4K

MIFARE® DESFire® 8K / EV1 8K / EV2 8K




MIFARE DESFire are registered trademarks of NXP B.V. and are used under license.

ISO14443A, 13.56MHZ




MIFARE® Classic 1K Bytes

MIFARE® Classic 4K bytes




MIFARE and MIFARE Classic are registered trademarks of NXP B.V. and are used under license.




MIFARE Plus® S 1K

MIFARE Plus® S 1K SE

MIFARE Plus® S 2K / S 4K

MIFARE Plus® X 2K / X 4K

MIFARE Plus® EV1 2K / 4K




MIFARE and MIFARE Plus are registered trademarks of NXP B.V. and are used under license.

ISO15693/ISO18000-3, 13.56MHZ




NXP® ICODE® SLI (1Kb)

NXP® ICODE® SLI-X (1Kb)

NXP® ICODE® SLI-S (2Kb)

NXP® ICODE® SLI-L (512b)




ICODE® are registered trademarks of NXP B.V. and are used under license.

125KHZ




TK4100, EM4200, T5577, EM4305

860MZH-960MHZ, 18000-6C




Alien H3, Impinj, Ucode GEN2
Product Categorie : PVC RFID-polsbandjes