Tamper Button PVC RFID Polsbandjes NFC Chip Armband

Sunwayrfid biedt RFID polsbandjes in verschillende materialen, zoals RFID siliconen polsbandjes, PVC RFID polsbandjes, Nylon Rfid armband polsband, Rfid stoffen polsbandjes, Rfid papieren polsband en Rfid Tyvek polsbandjes enz.
En we kunnen Kleurrijk Afdrukken en andere Diverse Ambachten aanbieden. Zeefdruk printen met logo / inktjetdruk of thermisch transfer printen of laserproces van serienummer / chipcodering / laserlogo.
Grootte, kleur, logo, materiaal kunnen allemaal worden aangepast.
Feature voor One-time Button 13,56 mhz rfid polsband nfc smart armband
Materiaal: PVC
Grootte: 180 * 37 * 22 MM
Chip: MIFARE® Ultralight® EV1 (andere chip bevat de fiches)
Frequentie: 125 Khz / 13,56 Mhz / 860-960Mhz
Protocol: ISO14443A / ISO15693
Leesbereik : 0,5 cm - 5 cm, relatief bij de lezers.
Gegevensprogramma: variabele nummers, URL, teksten, enz., Alleen lezen, gecodeerd
Craft: logo afdrukken, datas-programma, QR-code, afdrukken van nummers, op maat gemaakt pakket.
Werkomgeving: -25 ℃ tot 70 ℃
Toepassing: veel gebruikt op campussen, pretparken, bussen, toegangscontrolegebieden, concerten en tickets enzovoort.
Onze diensten:
3-5 dagen snelle monsters maken
Aangepast gegevensprogramma
OEM / ODE-mogelijkheid. Aangepast formaat, vorm, afdrukken en materiaal allemaal beschikbaar.
Productoverzicht: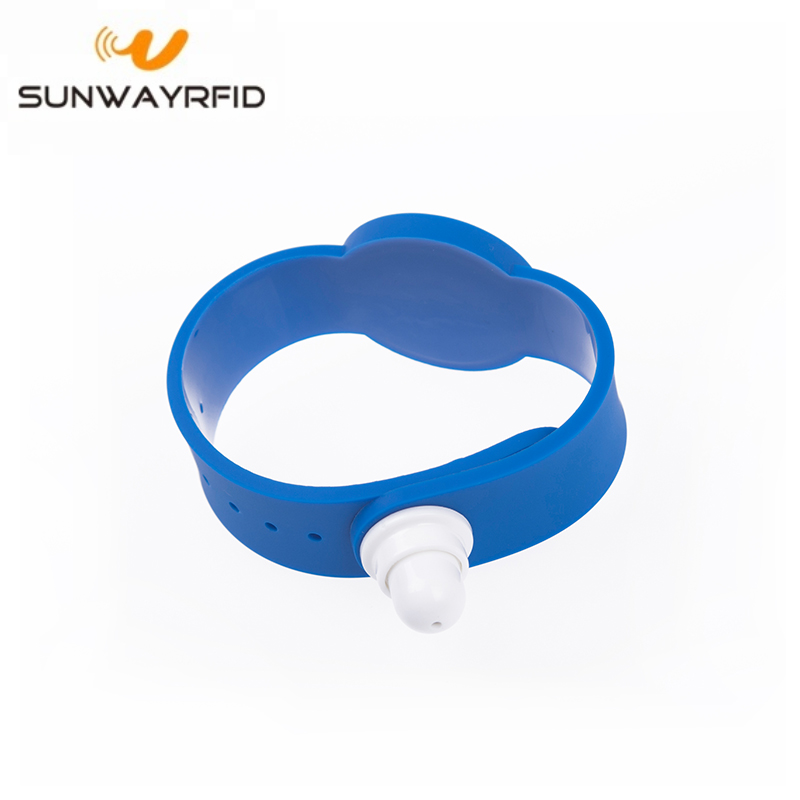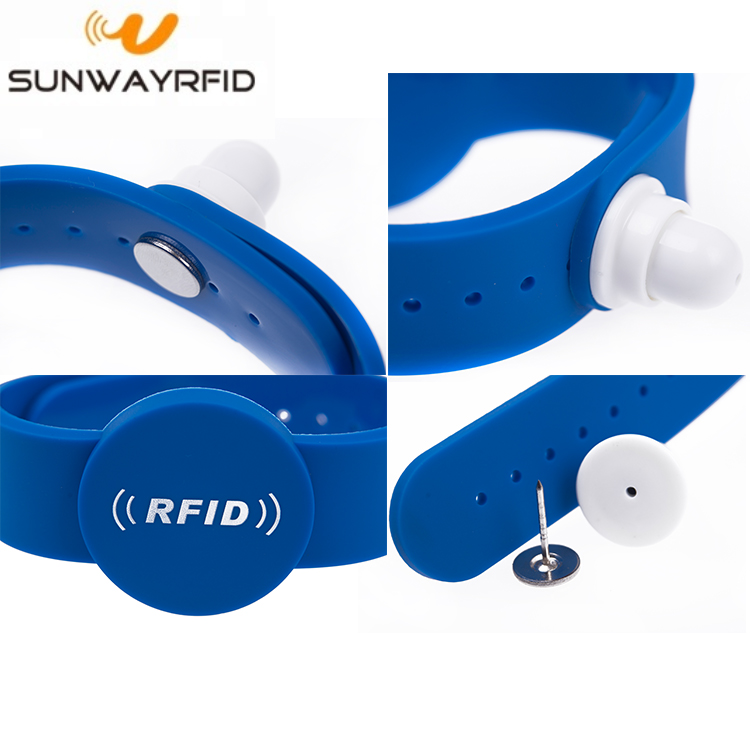 Custom Event Wristbands Toepassing: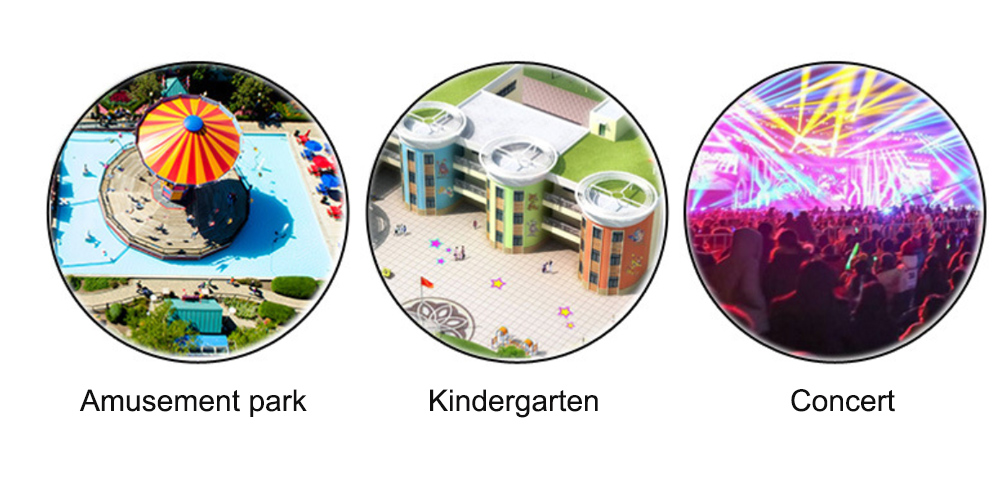 Arts of Custom Event-polsbandjes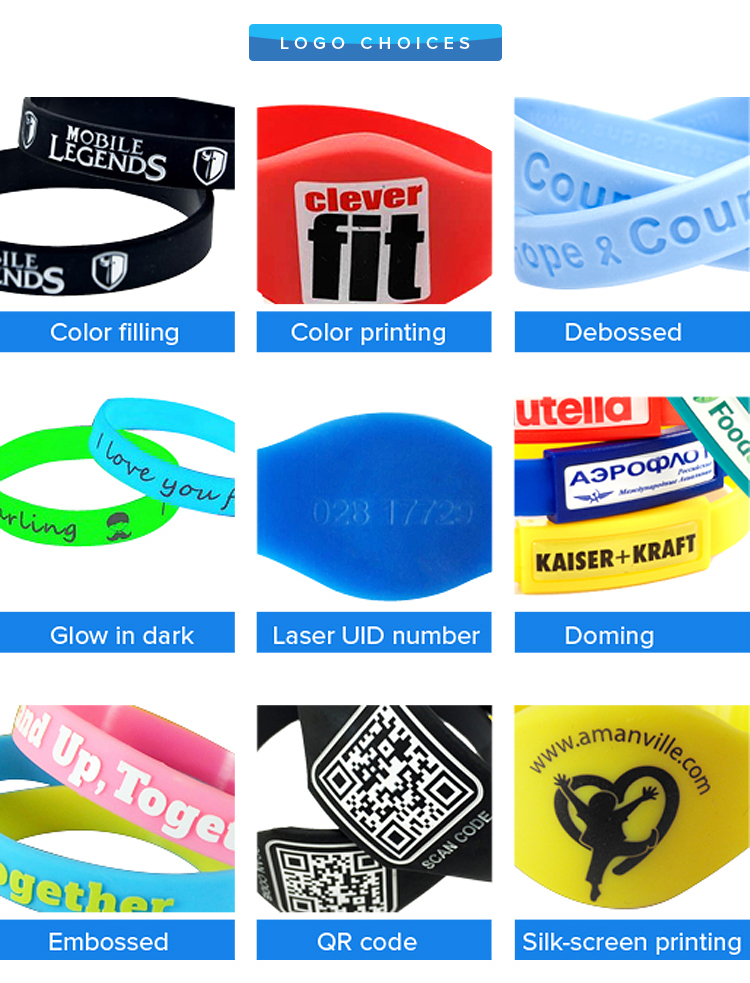 Chips beschikbaar voor RFID-polsbandjes:
NFC Type 2, ISO14443A,

13.56MHZ




NTAG® 213 (144 bytes)

NTAG® 215 (504 bytes)

NTAG® 216(888 bytes)

NTAG® 210 (48 bytes)

NTAG® 212 (128 bytes)

NTAG®413 DNA (160 Bytes)




NTAG® are registered trademarks of NXP B.V. and are used under license.

NFC Type 2, ISO14443A, 13.56MHZ




MIFARE Ultralight® EV1 (48 Bytes)

MIFARE Ultralight® C (148 byte)




MIFARE and MIFARE Ultralight are registered trademarks of NXP B.V. and are used under license.

NFC Type 4, ISO14443A, 13.56MHZ




MIFARE® DESFire® 2K / EV1 2K / EV2 2K

MIFARE® DESFire® 4K / EV1 4K / EV2 4K

MIFARE® DESFire® 8K / EV1 8K / EV2 8K




MIFARE DESFire are registered trademarks of NXP B.V. and are used under license.

ISO14443A, 13.56MHZ




MIFARE® Classic 1K Bytes

MIFARE® Classic 4K bytes




MIFARE and MIFARE Classic are registered trademarks of NXP B.V. and are used under license.

MIFARE Plus® S 1K SE

MIFARE Plus® S 2K / S 4K

MIFARE Plus® X 2K / X 4K

MIFARE Plus® EV1 2K / 4K




MIFARE and MIFARE Plus are registered trademarks of NXP B.V. and are used under license.

ISO15693/ISO18000-3, 13.56MHZ




NXP® ICODE® SLI (1Kb)

NXP® ICODE® SLI-X (1Kb)

NXP® ICODE® SLI-S (2Kb)

NXP® ICODE® SLI-L (512b)




ICODE® are registered trademarks of NXP B.V. and are used under license.

125KHZ




TK4100, EM4200, T5577, EM4305

860MZH-960MHZ, 18000-6C




Alien H3, Impinj, Ucode GEN2
Product Categorie : PVC RFID-polsbandjes