RFID NTAG® 213 Waslabels Waterproof Silicone Rfid Was Tag
RFID-waslabels zijn speciaal ontworpen voor een ruwe omgeving, zoals wasserijbeheer, industriële ketting, autoband enz.
Ze kunnen gemakkelijk worden toegepast in een niet-mentale omgeving. De speciale Uhf Rfid Laundry Tag is zacht en flexibel. Ze kunnen op kleding worden genaaid.
• Itemnaam : RFID NTAG® 213 Wasbare Rfid-wasmarkering
• Materiaal: PPS
• Grootte: 22 * ​​22 * ​​2.2 mm
• Op grote schaal gebruikt op toegangscontrolegebieden, identificatie, deursleutels, aanwezigheid, parkeerplaatsen enz.
• Frequentie: LF (125KHz), HF (13,56MHz), UHF (860 ~ 960MHz)
• Beschikbaar voor laagfrequente chips (125 KHZ): TK4100, EM4200, T5577, 1, 2 en Hitag Hitag Hitag S, etc.
• Beschikbaar voor hoogfrequente chips (13,56MHz): FM11RF08, Mi-fare1s50, MIFARE Plus® S 1K, MIFARE® Ultralight® EV1 (48 bytes), NTAG® 213, NTAG® 203 (144 bytes), TI2048, SRI512 ect.
• Beschikbaar voor uhf-chips (860-960MHz): UCODE GEN2, ALIEN H3, IMPINJM4, ect.
• Kleur: blauw, rood, wit, zwart, groen of aangepast
• Afdrukken: zeefdruk met logo / inktjetprinters of thermisch transferprinten of laserproces met serienummer / chipcodering / laserlogo.
• Werktemperatuur: -30 º - 75 ºC
• Schrijfcyclus: 100.000 keer
• Verpakking: 100 stks / zak, 10 bags / ctn
• OEM, ODM geleverde service (van gietvorm tot productie)
Onze diensten:
3-5 dagen snelle monsters maken
Aangepast gegevensprogramma
OEM / ODE-mogelijkheid. Aangepast formaat, vorm, afdrukken en materiaal allemaal beschikbaar.
Productoverzicht: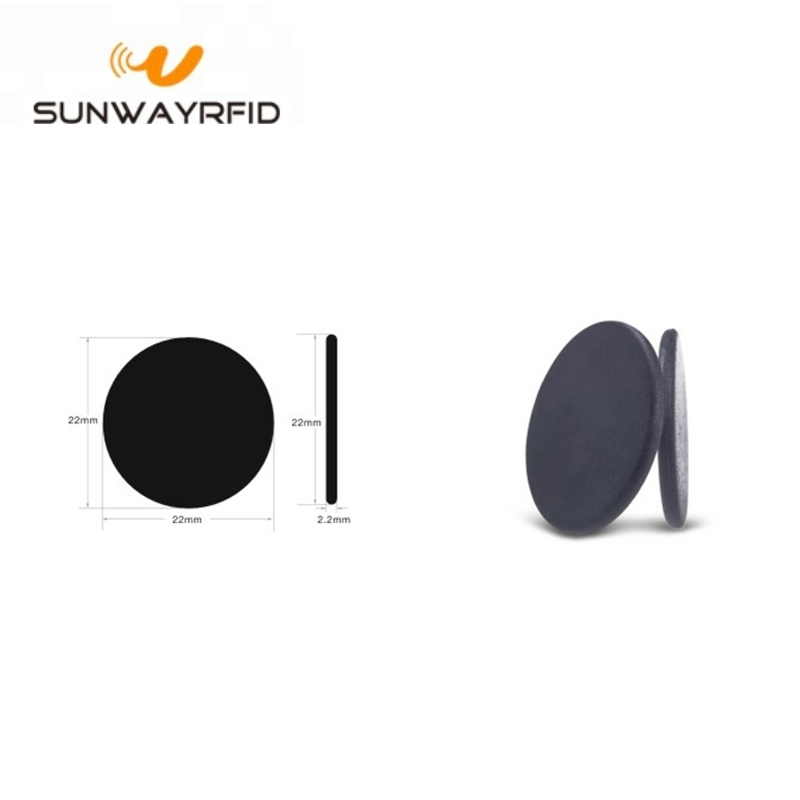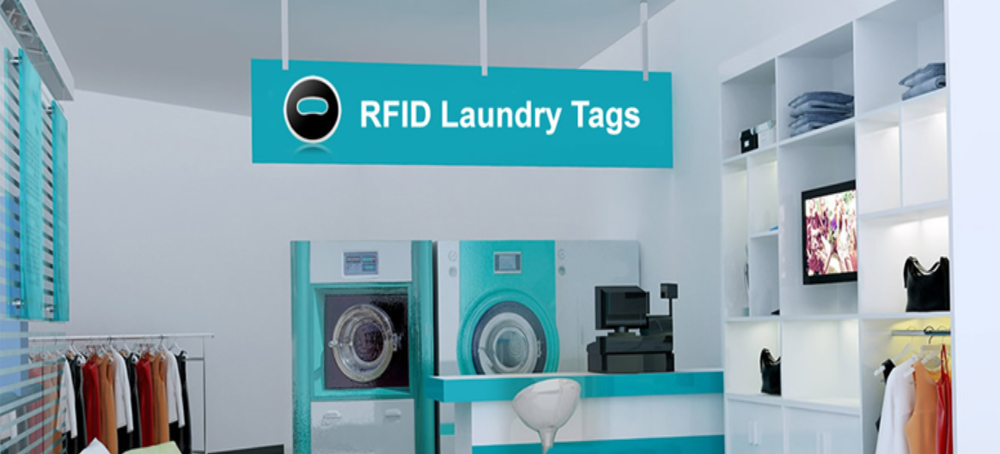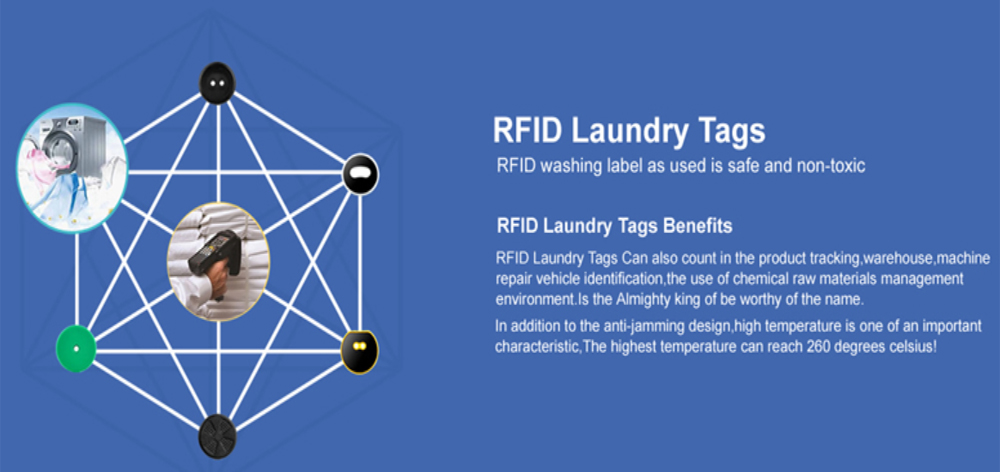 Chips beschikbaar voor Rfid Laundry Tags:
NFC Type 2, ISO14443A,

13.56MHZ




NTAG® 213 (144 bytes)

NTAG® 215 (504 bytes)

NTAG® 216(888 bytes)

NTAG® 210 (48 bytes)

NTAG® 212 (128 bytes)

NTAG®413 DNA (160 Bytes)




NTAG® are registered trademarks of NXP B.V. and are used under license.

NFC Type 2, ISO14443A, 13.56MHZ




MIFARE Ultralight® EV1 (48 Bytes)

MIFARE Ultralight® C (148 byte)




MIFARE and MIFARE Ultralight are registered trademarks of NXP B.V. and are used under license.

NFC Type 4, ISO14443A, 13.56MHZ




MIFARE® DESFire® 2K / EV1 2K / EV2 2K

MIFARE® DESFire® 4K / EV1 4K / EV2 4K

MIFARE® DESFire® 8K / EV1 8K / EV2 8K




MIFARE DESFire are registered trademarks of NXP B.V. and are used under license.

ISO14443A, 13.56MHZ




MIFARE® Classic 1K Bytes

MIFARE® Classic 4K bytes




MIFARE and MIFARE Classic are registered trademarks of NXP B.V. and are used under license.

MIFARE Plus® S 1K SE

MIFARE Plus® S 2K / S 4K

MIFARE Plus® X 2K / X 4K

MIFARE Plus® EV1 2K / 4K




MIFARE and MIFARE Plus are registered trademarks of NXP B.V. and are used under license.

ISO15693/ISO18000-3, 13.56MHZ




NXP® ICODE® SLI (1Kb)

NXP® ICODE® SLI-X (1Kb)

NXP® ICODE® SLI-S (2Kb)

NXP® ICODE® SLI-L (512b)




ICODE® are registered trademarks of NXP B.V. and are used under license.

125KHZ




TK4100, EM4200, T5577, EM4305

860MZH-960MHZ, 18000-6C




Alien H3, Impinj, Ucode GEN2
Product Categorie : RFID Wasserij Tags